I'm now back After a gruelling race week in cowes on the Isle of Wight, UK.
The wife & I were racing on a sexy little sports boat called "Wound Up" in IRC 4. In fact ... here she is going under at 18.5 knots!!!
Dive Dive Dive (We popped back up again ... don't worry!)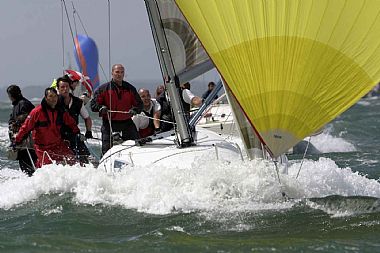 As always, I can be reached on my mobile number below.
==============================================================================
You can reach Rob on his Tri-Band Worldwide mobile phone on
+44 (0)7762 146343
Alternatively, email him at:

If you prefer snail mail then send you letters and cheques !!! to: 211 Goldstone Crescent Hove Brighton East Sussex BN3 6BD